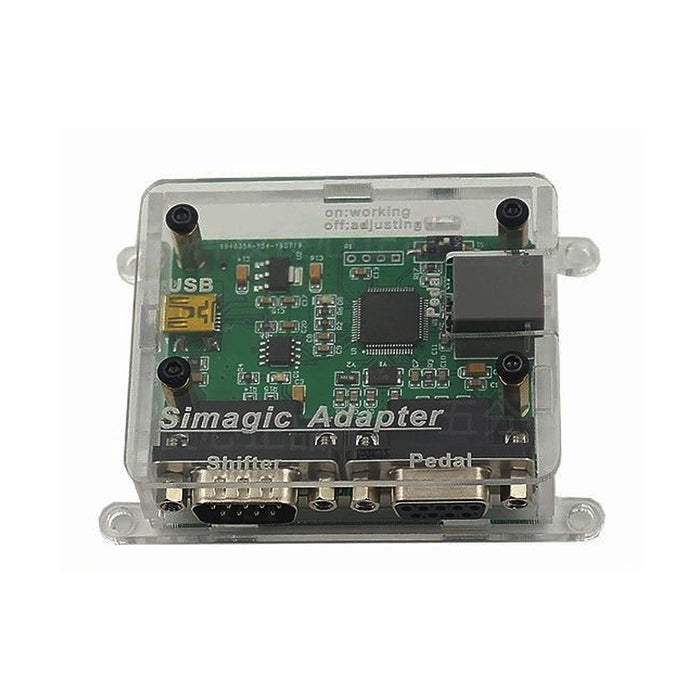 Simagic - Peripheral Adapter For Logitech & Thrustmaster
Original price
$34.90
-
Original price
$34.90
Simagic Pedal and Shifter Adapter for Logitech and Thrustmaster
If you have a set of Logitech or Thrustmaster pedals or a Logitech shifter that you want to use as a stand-alone USB device, this peripheral adapter is the solution for you. This Simagic adapter allows you to connect your existing pedals or shifter directly to your PC via USB port. The pedal/shifter adapter is compatible with the following devices:

Logitech Pedals: G25/G27/G29/G920/G923

Logitech 

Shifter: G27/G29/Driving Force
Thrustmaster

 Pedals: 

T3PA/T3PA-PRO
Packing includes:
1 x Converter Board (PC)
1 x USB Cable (PC)

Directions:
1. It is recommended to unplug the mouse before calibration;
2. There is a dialer on the board, and it is set to 1;
3. Move all the equipment you have connected (axis and buttons);
4. Pull the dialer back to "ON".